About jENiFOTO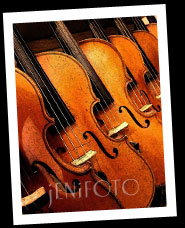 Jennifer Gilroy lives in Los Angeles and finds art in just about everything she sees from flowers to airplanes. What she see often becomes a handmade jENiFOTO card—signed and suitable for framing.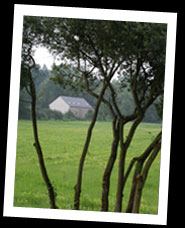 Also available are hand decorated blank journals that can be used as a writing diary or photo album. The handmade, signed, blank journals are made with 100% recycled paper. There are so many choices of photos to be used from her catalogue.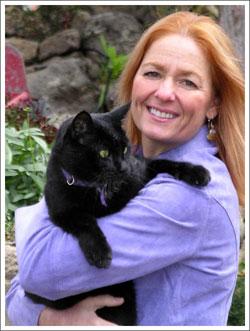 After an 18 year Hollywood career in cinematography, Jennifer Gilroy is bringing her photographic skills to her new line of handmade cards, journals and framed art.
Jennifer has been associated with a long line of top Hollywood talent in hundreds of productions as a motion picture camera assistant working on such feature films as Peter and the Wolf with Lloyd Bridges, Kirstie Alley, Ross Malinger and Wayne's World with Mike Myers and Dana Carvey; documentaries, A Day in the Life of NBA star Michael Olowokandi; Behind the Scenes with Leslie Nielsen and the Zucker Brothers; dramatic television, Shining Vale, Babylon 5; situation comedy, The George Carlin Show; Family Matters, Fuller Houese; commercials, Disneyland; Ford; McDonald's; Nike; music videos, Phil Collins, Snoop Dogg, etc.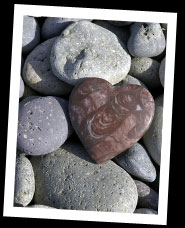 Her career in cinematography also took her to Europe, where she worked in feature film (Un Amour de Sorcière or Witch Way Love, with Jean Reno, Vanessa Paradis, Jeanne Moreau and Gil Bellows), and TV sitcom (Family Matters Goes to Paris). Additionally, Jennifer worked as a teaching assistant in the Motion Picture Division for seven summers at the Maine International Film and Television Workshops in Rockport, Maine.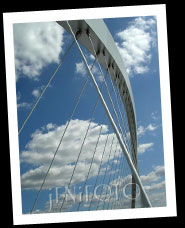 Jennifer's college major in English Literature brought her into journalism classes, then photojournalism for the college newspaper and finally, Editor-In-Chief of the college yearbook. This led to her first job as a commercial and corporate photographer for a Manhattan company involved in urban planning and design. Her largest and most exciting project was documenting the entire Manhattan and New Jersey waterfronts along the Hudson River — literally hanging out of a single engine Cessna to do so. What a way to begin a career in photography—and to participate in the restoration of urban beauty at the same time!
Jennifer loves to photograph people and pet portraits, events, landscapes and just about anything one can think of. You can view a collection of her extensive work on her Special Events Portfolio.
In addition to her artwork, Jennifer, who is a bi-cultural, bi-lingual in French and English loves to teach others about touring France — like a second home to her.